Ai nevoie doar de:
True tech-savvy

Atentie la detalii

Orientare spre solutii

Intelegerea business-ului

Orientare spre client

Abilitati de colaborare

Orientare spre echipa

Abilitati analitice

Curiozitate

Proactivitate

Simt al umorului

Atitudine pozitiva
De ce Mega Image?
Încurajăm și sprijinim diversitatea colegilor noștri

Recunoaștem performanța celor mai buni

În Comunitatea Mega ne definește puterea lui "împreună"
System Analyst Retail
For more than 28 years, in Mega Image, success stories have been written over long periods of time. They are written by people for whom the passion for excellence, the loyalty and the desire to succeed regardless of situations or challenges represent a way of living and of continuous self-development.
Join us and be part of #ComunitateaMega!
Why join us in #ComunitateaMega?
We're offering you the opportunity to have a real impact on our business, by working closely with the other departments, with our IT suppliers and our colleagues from The Centre of Excellence. Plus, we're cool and friendly, so, definitely, a pleasure to work with😊
How you will contribute:
You will discuss with business users and gather business requirements;
You will create corresponding functional requirements as an input to application design;
You will deliver best in class, operable and sustainable Business Solutions with an optimal balance and integration between the different elements : Applications, Infrastructure, Data, Business Processes, Business Organization, IT Organization;
You will support the Change Management team (Communication, Organization transformation, provide the application training content for end users etc), during the project and also after the implementation;
You will provide day to day functional support, application administration & troubleshooting (L2) for the Operating Company, in the context of the overall;
You will proactively identify and propose business process and/or system enhancements to provide additional Business capabilities with a clear Business Case in collaboration with Centre of Excellence;
You will lead training sessions for the end users complementary and in collaboration with Centre of Excellence.
Let's talk about you!
To become our next colleague, you have to bring to the table the following:
Bachelor degree, preferable in IT or Technical field;
Good knowledge of Microsoft Office (especially Excel and PowerPoint);
Minimum 3 years of experience in project implementation (lead or expert);
Experience with relational databases using SQL;
Ability to produce software/system design documentation;
Positive approach and a good team player;
Open minded and excellent communication skills;
Ability to think by yourself and to take the right decision;
Strong problem solving and troubleshooting skills;
Goal oriented, structured and analytical;
Good English language, both written & spoken.
We're even a better match, if you also have:
Previous working experience in retail;
Knowledge related to Agile methodology;
Experience with ERP systems and/or Master Data, Pricing, Promotions and Assortment specific applications and processes.
If we've just described you, then, we're a match! 😊
We value your work, by offering:
Compensation and benefits varied package;
Meal tickets card;
Annual performance bonus to reward your work across the year;
Discounts for Mega Image Own Brand products;
Internal recognition events for all our colleagues;
Financial support for special events in your life;
Discounts dedicated to book lovers, shopping enthusiasts and to those who want to stay "in shape";
Career path and internal mobility.
If you also know someone who'd be a good fit for this role, feel free to spread the news 😊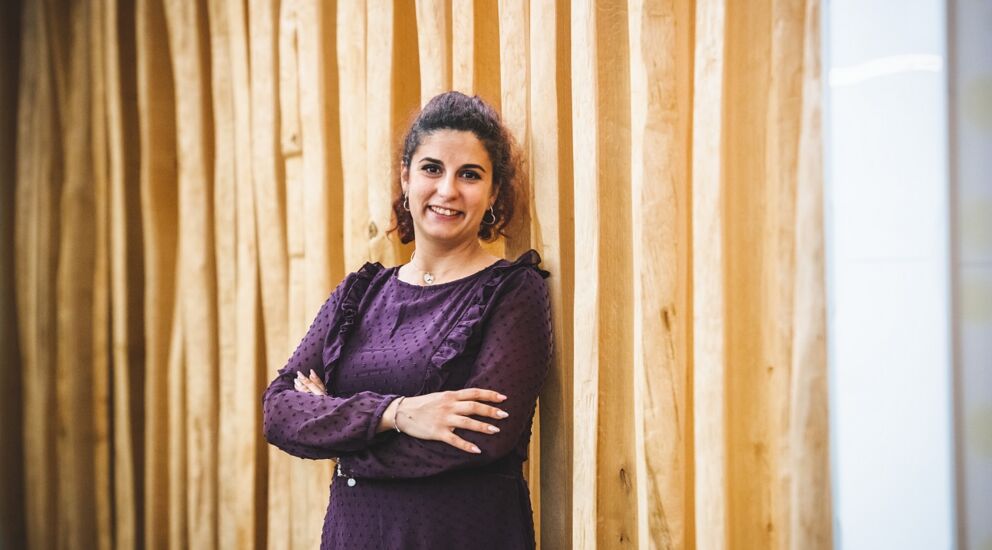 Colegii mei au spirit de echipă și umor. Lucrăm cu multă responsabilitate și întotdeauna îndeplinim cu succes proiectele noastre. În același timp ne place să petrecem toate momentele împreună, într-un mod cât mai plăcut.
Vezi testimonialul
Iată pașii procesului de selecție
Trimite-ne CV-ul tău. Dacă te potrivești pentru acest rol, colegii noștri din echipa de recrutare te vor contacta în cel mai scurt timp.
După caz, acesta va fi online sau față în față la sediul central sau într-unul dintre magazinele sau depozitele noastre. În această etapă avem ocazia să te cunoaștem mai bine. Abia așteptăm să povestim și să descoperi #ComunitateaMega!
3

Oferta și semnarea contractului
Dacă te potrivești pentru acest rol vei primi o ofertă însoțită de toate informațiile cu privire la pachetul de compensații și beneficii și la contractul de muncă. După semnarea documentelor urmează o etapă de inducție în organizație, astfel încât să te familiarizezi treptat cu valorile, spiritul și cultura noastră și să te simți Mega!
Felicitări! De acum ești parte din #ComunitateaMega și ne bucurăm pentru că atunci "Când suntem împreună, suntem Mega!"
Ai nevoie de mai multe informații?
Get in touch with: